Day 3 - Rivers and Beaches
The Portuguese Students - 2022-05-11
We started the day at 9 A.M, we caught the bus to the spring of the river "Lis". When we arrived, we went for a walk through a path close to the river, to reach the spring. Unfortunately, we couldn´t collect any water because the spring was dry. In order to collect some water, we walked back to the bus, where we could finally collect some of it.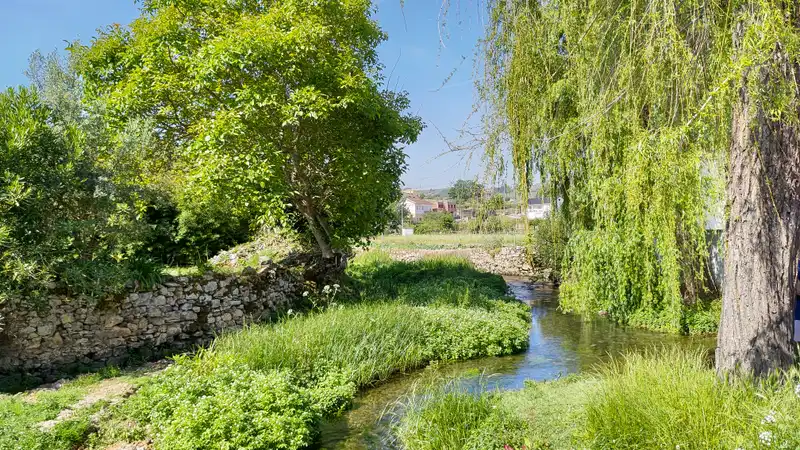 By 10:30 A.M, we were at the mouth of the river "Lis", at the beach "Vieira de Leiria". We also collected some water from the mouth of the river, to analyse and compare to the sample that we collected at the spring.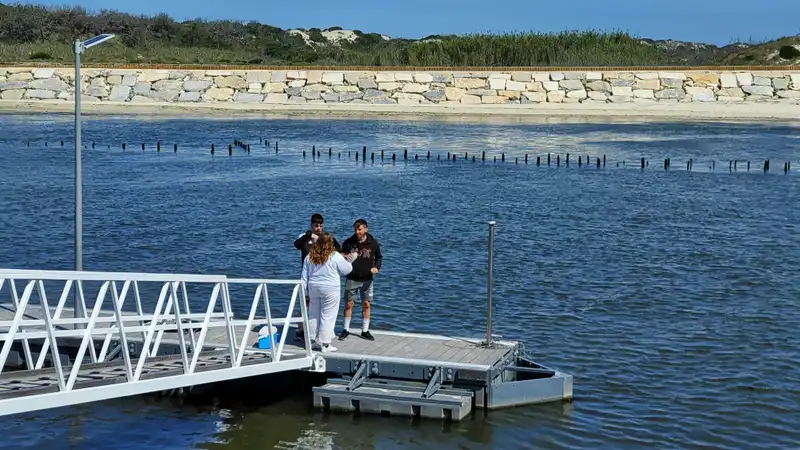 Our group´s goal is to help the environment, and so we went to the beach to collect some garbage for about one hour. After succeeding, we all had a packed lunch at the beach, and it was great to bond with everybody. We had some free time at the beach, and we all danced and had some fun.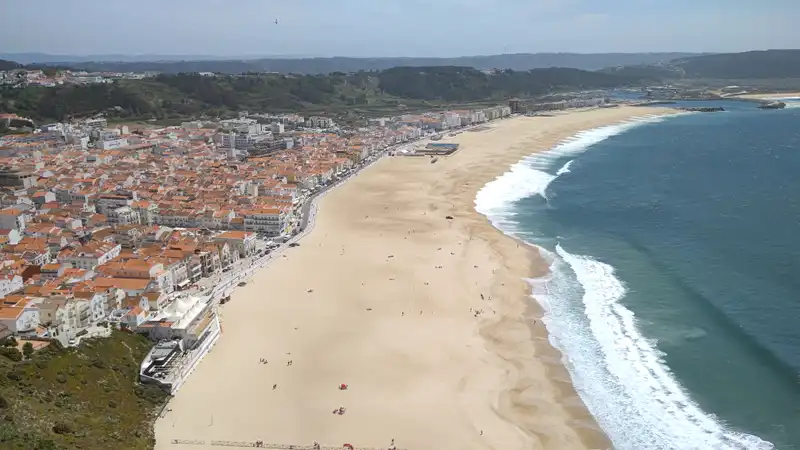 In the afternoon we caught the same bus again but this time to the "Nazaré" beach. When we arrived, we went straight up to the "sitio da Nazaré" where we had the opportunity to appreciate the amazing view of it. We also went to see the big waves this place is known for, but unfortunately at this time of the year the waves are not that big. However, it was still worthy to admire the beauty of the natural sights of our country and those who wanted could also visit the lighthouse of Nazaré.
After that, we went to Nazaré beach where we laid our towels and relaxed the most we could. After we got back, we went straight to the hotel where some of us hang out in the pool zone. When dinner time arrived, we walked to the amusement fair where we ate and then we had fun at the park attractions until our curfew.